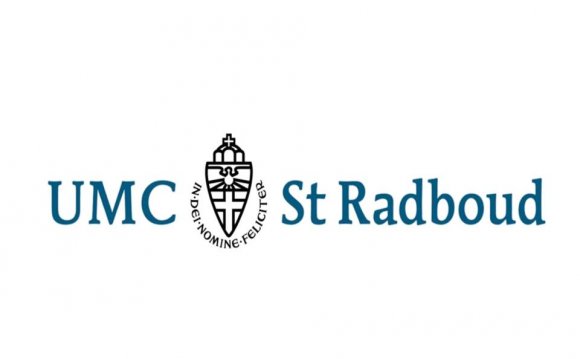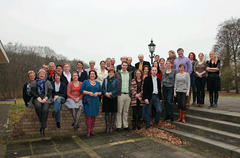 History
University Medical Centre Radboud was founded in 1956. The department of Medical Oncology started in 1982 with two medical oncologists and has evolved to a tertiary referral centre for the east of the Netherlands with more than 20 senior doctors and fellows. A dedicated expertise centre for palliative care was initiated by a government grant in 1998 and the first chair in pain and palliated care in Netherlands was founded in 2004. Activities in research, teaching and clinic are employed on an academic level.
Profile
The department of Pain and Palliative Care is an independent part of the Radboud University Centre of Oncology (RUCO). The RUCO is a partnership of all departments involved in oncologic care and stands for a concept of total oncologic care in which a patient is served prevention, diagnostics, treatment, supportive and palliative care independent of the primary tumour diagnosis. Besides oncology patients also all chronic debilitating diseases has access to pain and palliative care services.
The University Medical Centre has 953 beds and 10, 228 personnel that served 156, 085 new outpatients and 32, 163 inpatients in 2011. 2, 220 medical students were registered and 291 completed their study in 2011. 140 theses were written and original research produced more than 3, 000 publications in peer reviewed journals in the same year.
The palliative care unit participates in grand rounds in the high care service Hospice (10 beds) of Nijmegen and participates in consultation service of the Integral Cancer Centre for the east part of The Netherlands.
The department of Medical Oncology is run by 10 oncologists of which two are also specialized for palliative care and department of Pain and Palliative care is run by 9 pain specialist of which three are also specialized in palliative care and 6 palliative care specialists (including pain specialists, a medical oncologist, an internist-geriatrician and general practitioner). The pain service (acute and chronic pain) is supported by a nurse practitioner, 7 nurses specialized in pain care, two medical psychologists and two physiotherapists. The palliative care team is completed by a nurse practitioner; two nurses specialized in palliative care, a medical psychologist, a social worker, a chaplain and volunteers.
Specialities
Medical Oncology is involved in translational research, in pharmacology and phase 1 studies, immunology and targeted therapy, in quality of care, care for the young and adult, geriatric oncology, late complications of cancer and palliative care. The research programme interacts extensively, both in the clinic and in our research laboratory.
The Pain and Palliative care research department is led by Professor Kris Vissers and consisted of four assistant professors and two clinicians. In 2012, 17 researchers were involved in different fields of pain and palliative care in translational research, pharmacology, pain and neuropathic pain, identification of the palliative phase, depression, telemedicine and end of life decisions, off-label medication and quality of care, in national and international programmes.
All specialities in oncology are represented including medical oncology, haematology, paediatric oncology, surgery, gynaecology, urology, head and neck oncology and oral surgery, orthopaedics, thorax surgery, pulmonology and neuro-oncology, dermato-oncology, radiologist intervention techniques, radiotherapy and genetic counselling and are working together in:
Multidisciplinary tumour boards for the various cancer types
Inpatient Consultation Team for Pain and Palliative Care around the clock
An intramural unit for Pain, Palliative Care and symptom control of 3 beds integrated with Medical Oncology (11 beds)
A department of Psychosocial Care and Chaplaincy
Multidisciplinary board for palliative care consisting of pain doctors, palliative care specialists, medical oncologist, geriatrician, medical psychologist, social workers, chaplains and dedicated nurses to pain and palliative care
Outpatient unit for palliative care and day care
An Acute Pain service around the clock
A Pain Clinic for outpatients
Source: www.esmo.org
RELATED VIDEO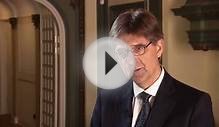 Radboud University Medical Center, Dept of Psychiatry ...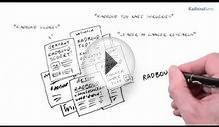 Strategy Radboud university medical center
Share this Post