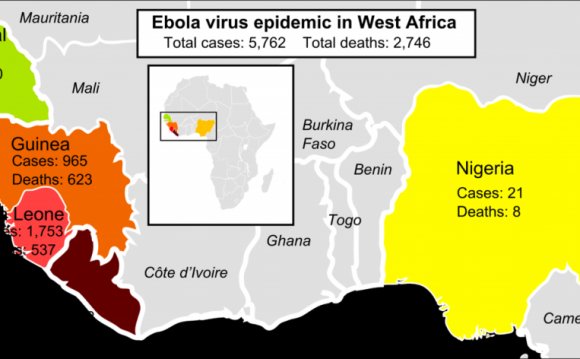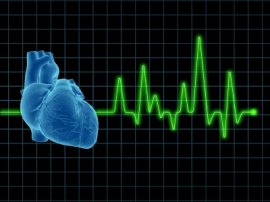 Day One
7:00 – 8:00
8:00 – 9:00
9:00 – 9:15
9:15 – 10:15
10:15 – 11:15
11:15 – 12:15
12:15 – 1:15
1:15 – 2:15
2:15 – 2:30
2:30 – 3:30
3:30 – 4:30
4:30 – 5:10
Cardiology I
Pharmacology
Break
Pulmonary I
Pulmonary II
Lunch (provided)
Gastroenterology I
Gastroenterology II
Break
Ophthalmology
ENT
Rapid Question Review
Day 1 Workshops (5:30 – 7:30 pm)
12-Lead EKG Review
This comprehensive EKG review will teach you the techniques needed to feel confident and master reading EKGs. We have developed an easy step wide approach called EKG Ten Commandments™ that can be applied to your cardiac patient assessment in clinical practice.
Day Two
7:00 – 8:00
8:00 – 9:00
9:00 – 9:15
9:15 – 10:15
10:15 – 11:15
11:15 – 11:45
11:45 – 12:15
12:15 – 1:15
1:15 – 2:15
2:15 – 2:30
2:30 – 3:30
3:30 – 4:30
4:30 – 5:10
Cardiology II
Endocrinology
Break
Orthopedics
Rheumatology
Lunch (provided)
Test Taking Tips
Neurology
Psychiatry
Break
Nephrology
Infectious Disease / HIV
Rapid Fire Review
Day 2 Workshop (5:30 – 7:30 pm)
Radiology Review
Chest X-Rays and CT scans are some of the most common diagnostic tests ordered. Our workshop will review common thoracic and musculoskeletal radiological findings seen in the Emergency Department, Hospital Medicine, and Primary Care. Topics will include various fractures (Jefferson, Monteggia, Colles, Galeazzi, etc), pulmonary embolism, pulmonary infiltrates and masses, congestive heart failure and more!
Day Three
7:00 – 8:00
8:00 – 9:00
9:00 – 9:15
9:15 – 10:15
10:15 – 11:15
11:15 – 11:45
11:45 – 12:15
12:45 – 1:45
1:45 – 2:00
2:00 – 3:00
3:00 – 4:00
4:00 – 4:40
Cardiology III
Hematology
Break
Women's Health I
Women's Health II
Lunch (provided)
Pediatrics
Dermatology
Break
Emergency Medicine
Medical Jeopardy
Rapid Fire Review
Day 3 Workshop (5:00 – 7:00 pm)
Hemodynamics & Critical Care Medicine
Our Critical Care workshop will help you feel more comfortable about the ICU. We will review ICU Cardiac medications and hemodynamics, Intra-aortic Balloon Pumps, and more.
Top 10 reasons to take OUR Course
Save yourself time by taking our 3-Day comprehensive PANCE/PANRE exam review course.
100% Guarantee: We are the ORIGINAL company to give you your money back if you do not pass your boards.
Extremely affordable: only 0 for students and 5 for PAs – saves you money!
~99% pass rate – proof of our passion for your success. Due to our 100% guarantee, we are able to give you an actual self reported pass rate.
Approved for up to 32 hours of AAPA Category 1 CME by the PA Review Panel
Over 1, 000 board questions (7 tests) including our own CME Rapid Fire Questions ™ are reviewed with explanations now provided!
Experienced, passionate and highly motivated faculty always receive the highest evaluations at our conferences.
Our home based Chicago course will always be offered at least 4 times each year with many free extras including: FREE hot breakfast, FREE coffee all day and every day, FREE lunch, FREE social hour with included beverages and food, FREE SHUTTLE from O'Hare Airport and a GREAT room rate of only $99 per night.
Optional, inexpensive ($50) and exciting hands-on workshops (EKG, Suturing, and Hemodynamics & Critical Care) each evening with proceeds donated to any charity of your choice!
The Original 100% Guaranteed 3-Day PANCE/PANRE Board Review & CME™
Your success is our passion. We are so confident our affordable comprehensive 3-Day board review course will give you the skills needed to pass your PANCE & PANRE exam that we are the ORIGINAL company to back our strong educational conference with a 100% Guarantee. If you are a certified PA or PA student (within 6 months of graduation) and you do not pass your primary care boards within one month of completion of our course, we will refund your conference fee minus hotel/food costs and a $50 administrative fee. Course completion includes: full 3-day conference attendance (all 26 Category 1 CME hours) and finishing of all 1, 000 review questions, on time and with valiant effort (60% pass).
Category 1 CME
This program has been reviewed and is pre-approved for a maximum of 32 hours of AAPA Category 1 CME credit by the PA Review Panel, 26 hours for the three 8 hour days & up to 6 hours for the optional workshops. Physician Assistants should claim only those hours actually spent participating in the CME activity. This program was planned in accordance with AAPA's CME standards for live programs and for commercial support of live programs.
Workshops
Workshops are additional educational and hands-on opportunities. These advanced classes are an inexpensive additional cost of only $50-$75 each and are not included in the conference registration. Each workshop is approved for 2 hours of Category 1 CME. All proceeds after workshop costs and attendance will be will be donated to any charity or organization as determined by YOU, the attendee of the workshop. These may include: National Breast Cancer Foundation, American Heart Association, American Diabetes Association, Wounded Warriors, and more. YOU CHOOSE THE CHARITY!
Faculty
Faculty are comprised of exceptionally talented and motivated physician assistants and physicians from around the country with extensive experience and a passion for education.
Cancellation Policy
If written or email cancellation is received at least 14 days prior to the conference date, you will receive a full refund minus a $75 processing fee. Workshops and cancellations less than 14 days prior to the conference date are non-refundable. You may transfer to one of our future conferences (valid for six months) if we receive in writing (or email) your request at least 14 days prior to the start of your original conference for a $50 processing fee. Transfers can only occur once and may not be cancelled.
Certified Medical Educators reserves the right to cancel or postpone any course due to unforeseen circumstances. In the unlikely event that Certified Medical Educators must cancel or postpone any course, we will fully refund the registration fee, but are not responsible for any related costs charges or expenses to participants, including fees passed by airline, travel and/or lodging agencies.
christmas gifts for men
tailored-communication
how to grow instagram business
importance of communication in nursing
outdoor wall water feature
what does inflation mean in business
what is a private limited company in business
george ezra christmas song
orient worldwide
affordable coworking spaces
led outdoor string lights
worldwide hotel reservation centre iran
communication skills training
o hare international airport
international women's day 2022 quote
explain how the requirements of security may affect the production of business documents
worldwide auto
ice cream appreciation society
how to start our business
new international
vodafone international calls
coworking space platform
how to start a dog breeding business
coworking space lincoln
stylish suits for women
how to develop business ideas
what is a business vision
how many people have died worldwide from coronavirus
christmas picture
non verbal communication
Source: www.certifiedmedicaleducators.com
RELATED VIDEO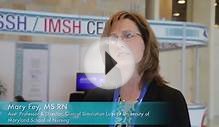 Certified Healthcare Simulation Educator (CHSE)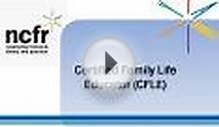 Certified Family Life Educator (CFLE)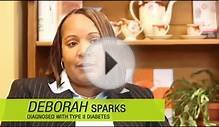 Julie Dostal,Registered Dietitian, Certified Diabetes Educator
Share this Post