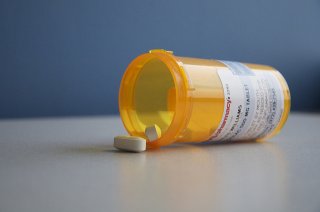 172015
We've partnered with Inspire, a company that builds and manages online support communities for patients and caregivers, to launch a patient-focused series here on Scope. Once a month, patients affected by serious and often rare diseases share their unique stories; this month's column comes from mental health advocate Gabe Howard.
Whenever I give a speech to psychiatric practitioners, I start by giving the group index cards and pens and asking them to write down their most important goal for their patients.
Answers like "be med-compliant, " "miss fewer appointments, " and "follow my instructions" are always the most popular. Patients' answers are much different. They write "live well, " "go to Hawaii, " or "get back to work." This exercise serves as a reminder to physicians that taking medication is not a final goal, but a step toward the ultimate goal of living well.
It's important to realize that patients aren't failing to take their medication as prescribed because they are incompetent, lazy, or intentionally self-sabotaging. Patients often skip doses or skew directions because they are scared of something, often due to a misunderstanding.
They may misunderstand the prescription instructions or the way the drugs work and this misinformation quickly becomes fact in a patient's mind. They may already be confused by their diagnosis and lack knowledge about their condition.
Once I understood how difficult it was to find the correct combination of medications, I felt much more hopeful.
More often than not, patients suffer from side effects or even a perceived moral failure by taking psychiatric medications. I'm surprised that many clinicians aren't aware of the stigma patients feel about taking medication. They believe it means they are "less of a man, " "not capable of being a good mother, " or other such nonsense. Psychiatric medications are often first prescribed to people in their early 20s who are not used to taking medication. Most 20-somethings are still in the "I'm invincible" phase.
I believe this can be remedied with education.
I've advocated for medical practices to offer psychiatric medication classes. These classes would cover the purposes of different types of medications, the appropriate expectations for patient's compliance, and the patient's responsibility in using the medication to help treat their disease. This information would be more comprehensive than a quick chat with a pharmacist and be tailored for psychiatric patients.
Medications, as all doctors know, don't cure everything. Therapy, support groups, and even experience are part of the path to long-term wellness. If a patient mistakenly thinks that medication will solve all of their problems, they will often stop taking them when this doesn't happen.
When I left the psychiatric hospital with my medications, I mistakenly believed all I had to do was be "med-compliant" and I would lead a productive and relatively normal life. Over the next year, every side effect, every med change, and every setback was devastating. I didn't understand why I wasn't getting better. I was doing everything I could to be well. It was a lonely, isolating, horrible feeling. It made me think I was the problem.
Once I understood how difficult it was to find the correct combination of medications, I felt much more hopeful. When a person feels like they have input into their recovery, they will become motivated to work with the process instead of against it. Managing expectations and fostering an understanding of the process improves the patient experience and, therefore, compliance.
More than anything, we want our providers to remember that mental illness can be pure hell. We want to know they are dedicated to helping us lead great lives and that they are taking our issues and concerns seriously. Living with mental illness means a lot of people in our lives don't take us seriously. We need to trust our clinicians, and for them to trust — and educate — us.
enterprise shirley
business fundraising platforms
cross cultural psychology
tech start up
crowdfunding for artists
kunal kapoor ketto
msc nursing
york university courses
jessen crowdfunding
data science bootcamp
ignatius ajuru university of education
forklift training
competency based education
types of entrepreneurial opportunities
new york city department of education
good start up business ideas
best mba colleges in world
yoga training
cooplife crowdfunding
distance education punjabi university patiala
types of entrepreneurial ventures
revolut crowdcube
startup equity crowdfunding
entrepreneurial behavior
fbise result 2021 ssc 2 by roll number
pg diploma courses
emt course
youcaring fees
list of fintech companies
chronicle of higher education
lending based crowdfunding
immigrant entrepreneurs
bihar board 10th result
multi entrepreneur
startup india scheme
entrepreneurial action
Source: scopeblog.stanford.edu
RELATED VIDEO
Monitoring Your Blood Sugar - Patient Education Medical ...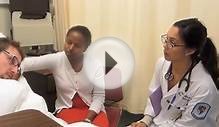 A Lesson in Medication Education, Lasix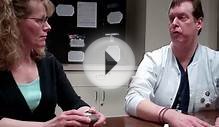 Patient Education - Asthma Control Medications
Share this Post