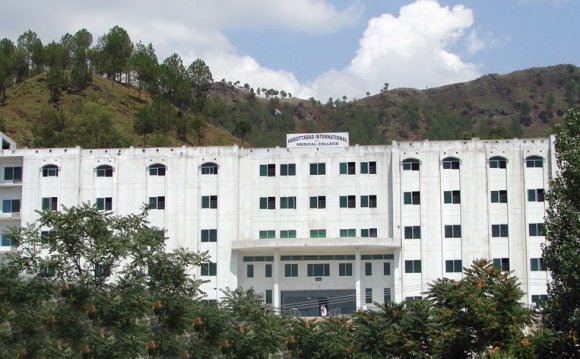 Abbottabad, Headquarter of Hazara Division, is situated at an altitude of 1, 225m above sea level and is surrounded by refreshing lush green hills of sarban. It is one of the best-known hill stations of Pakistan. it lies on the Karakorum highway/silk route to china, 116 km form Rawalpindi/ Islamabad and 205 km form Peshawar. The climate is temperate with four distinct session… spring, summer, autumn and winter, summers are pleasant while winter is cold with occasional snowfall. This pollution free city is situated in the green Orash valley. It has a population of over 45000.
Abbottabad is not only famous for its scenic beauty but also for some excellent professional and educational institutions like Pakistan Military Academy, Ayub Medical Complex, Abbottabad Public School, Burnhall School and college and many others.
The serene surrounding of the city, its friendly people, moderate weather, pollution free environment and sow crime rate blend together to create an ideal atmosphere for studies.
Introduction
There is an estimated need of 50, 000 doctors in our country. Only about 3000-3500 are inducted each year in the medical colleges the public sector whereas the number of students seeking admission in these colleges is well over 22, 000. In the backdrop of the population explosion in Pakistan and other developing countries, the need for doctors is expected to grow many times. As public sector education in professional colleges of Pakistan is highly subsidized, we cannot expect the government exchequer to stretch further to create more medical colleges, which can cater for the over-growing need for doctors. It is therefore imperative that the private sector also participates in this task and provides more opportunities for training doctors. The government has a policy to encourage establishment of medical institution in the private sector so that the burden is shared.
It is in this context that some leading members of the medical profession decide to establish a well equipped and par excellence medical college at Abbottabad, which is affordable to all income groups.
Ample land for the construction of a modern building to house the medical college, dental college and building for allied facilities and separate hostels for both the genders has been acquired and the construction is in progress under the supervision of experienced engineers and architects.
As an academic health science center. Abbottabad International Medical College has a mission of providing excellence in medical education and patient care.The college aims at:
Educating medical student in order to meet future health care needs of the country.
Improvement of the health care of the public.Provide broad range of patient services including illness prevention programs and comprehensive care associated with academic medical centers.
The Mission will be achieved through commitment to the values of the Quality, Excellence, Service, Collaboration, compassion, Integrity and fiscal Responsibility.
We at Abbottabad \international Medical College will continue to develop as a nationally recognized academic health science center. \in collaboration with the community we will provide excellence in education, research and patient care programs.
Our vision for the future includes a commitment to provide comprehensive and advanced medical training through quality oriented clinical services. We will be a leader in develpping and innovative educational consortium and health care delivery system that responds to the need of the community.
Abbottabad International Medical College will sustain a working and learning environment that fosters teamwork and commitment to shared values and goals. Through sound fiscal management, the medical college will be able to enhance its teaching and research programs to be on the forefront of medical knowledge and innovative patient care.
Source: aimca.edu.pk
RELATED VIDEO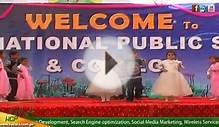 International Public School & College , Abbottabad .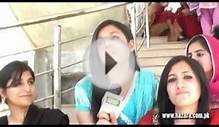 Spring Festival at Abbottabad International Medical ...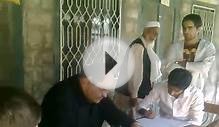 ABBottabad International Medical College Free Camp in ...
Share this Post