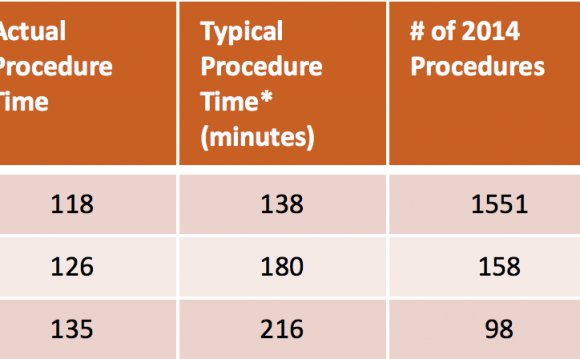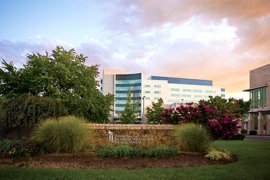 University of Maryland Baltimore Washington Medical Center
President and CEO: Karen Olscamp
301 Hospital Drive Glen Burnie, MD 21061
410-787-4000
University of Maryland Baltimore Washington Medical Center.
One of the best hospitals in a region famous for hospitals.
On paper, UM Baltimore Washington Medical Center looks like many of the suburban hospitals you'll find across America. We have 303 beds. We're home to over 2, 800 employees and 700 physicians. And in 2000, we became affiliated with the prestigious academic medical center, University of Maryland Medical Center, as a member of the University of Maryland Medical System.
But those are mere statistics. And they don't begin to capture what makes UM Baltimore Washington Medical Center so special.
Why, for example, has the independent health care rating organization, HealthGrades, ranked UM Baltimore Washington Medical Center in the top 5 percent of America's hospitals nationwide?
Why did U.S. News & World Report rank us one of America's Best Hospitals for neurology/neurosurgery (ranked 43rd) and digestive disorders (ranked 22nd)?
Why was our Aiello Breast Center one of the first hospitals in the state and in the entire country to receive accreditation from the National Accreditation Program for Breast Centers administered by the American College of Surgeons?
Why did the Delmarva Foundation for Medical Care award us the 2014 Quality Improvement Award for patient safety and quality improvement?
And why were we recognized by The American Heart Association (AHA) and American Stroke Association (ASA) with the 2013 Get With The Guidelines Silver Performance Award for having reached aggressive goals in the treatment of treating stroke patients?
The answer can only be found inside the hospital itself. It's only by talking with our staff that you discover they refuse to accept anything less than a leadership role in the region's medical care.
UM BWMC opened in 1965 and has continuously grown to become one of the largest and best-equipped medical centers in the state.
We performed Anne Arundel County's first joint replacement surgery in 1975. And continue to be an innovator in replacement surgery.
UM BWMC's Emergency Department is one of the busiest in Maryland, serving over 104, 000 patients a year.
In 2009, UM BWMC opened BWMC Health Services at Arundel Mills, a multi-specialty office building that brings physicians, specialists and support care to western Anne Arundel County.
We were the first hospital in Maryland to offer the Calypso® 4D Localizing System that uses satellite GPS to zap tumors without damaging the healthy tissue surrounding them.
We opened a $117 million expansion project that brought an expanded emergency department in Summer 2008, a new 111-bed patient care building in January 2009 and a new women's health center with obstetrics that opened in October 2009 offering a family-like atmosphere to welcome your new arrival.
We completed an 18-month, $31 million surgical suite expansion in September 2011. The project expands the number of operating rooms from 14 to 17. The rooms allow for the ability to add to the complexity of surgical cases we perform in neurosurgery, vascular, orthopedics and robotics.
UM BWMC will always be there for you with services and centers of excellence that include the Aiello Breast Center, Pascal Women's Center, Tate Cancer Center, The Vascular Center, PET/CT technology, emergency care, pediatric care, psychiatric care, Joint Replacement Center, UM Baltimore Washington Spine and Neuroscience Center, Wound Healing and Hyperbaric Medicine Center, University of Maryland Center for Diabetes and Endocrinology, cardiology and cardiac rehabilitation services, endoscopy services and geriatric services. UM BWMC is also a Primary Stroke Center.
It's a spirit of leadership we hope you'll see demonstrated time and time again throughout this website. Thank you for visiting. Welcome to University of Maryland Baltimore Washington Medical Center.
Source: www.mybwmc.org
RELATED VIDEO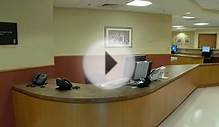 Maternity Services | Baltimore Washington Medical Center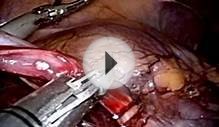 University of Maryland Medical Center: CryoMaze: A ...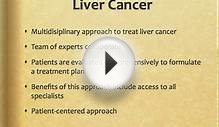 University of Maryland St. Joseph Medical Center Liver and ...
Share this Post