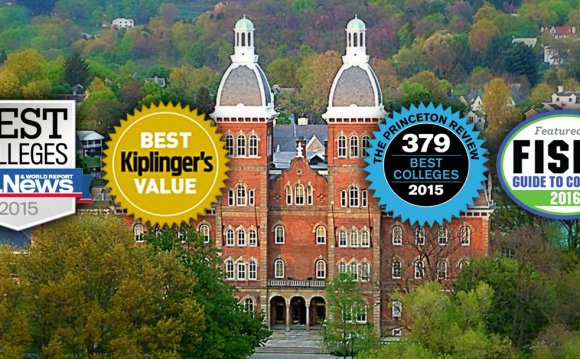 Academic Advising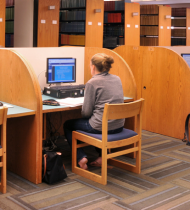 The Office of Student Affairs and Career Counseling (OSACC) at Sidney Kimmel Medical College (SKMC) serves as one of a number of support services to maximize a student's academic performance. The deans of OSACC provide individual academic counseling, study skill support and individualized education plans. Among our services for incoming students is an orientation program that includes study strategies, time management and stress management.
At SKMC, we pride ourselves on being a warm, supportive and collegial community of learners. The OSACC deans and staff are here to help you be as successful as possible in your medical school careers, as well as in your future career choice.
Each annual meeting that students attend with their assigned Student Affairs dean has specific goals. Many students meet more than once with their dean in the school year.
In the first year, students are introduced to the role of the Student Affairs office and are encouraged to turn to their dean for issues and discussion of summer plans. They are also introduced to the AAMC Career in Medicine curriculum.
In Year 2, students are encouraged to focus more intensely on career exploration and to submit their CV for review.
In Year 3, the deans review their student's CV again and discuss specifics on career choice, including directing the student to meet with the correct specialty advisor.
In Year 4, students discuss scheduling electives and sub-internships and are referred to the specialty-specific fourth-year templates on this website.
Resources for Year One
A number of faculty members and programs are in place to help first-year students with any academic issues that may arise.
Course Directors
The course directors are a good source for advice and suggestions. Course directors will provide study tips and hold review sessions before major exams. During the first year, each student is assigned a faculty advisor in the anatomy course. Each meets with their specified advisor twice during the course to reflect on their exam performance and to discuss study strategies.
Peer Tutoring
Peer tutoring is robust and valued at SKMC. Second-year students provide study tips and guides to first years in multiple venues, including Human Form and Development mentors, Surface Anatomy mentors and Surface Anatomy teaching assistants. Advice is also offered by upper-class members through individual SKMC Learning Societies.
Alpha Omega Alpha Honor Society (AOA)
The AOA medical honor society has excellent guides, written by SKMC students which are available for all first-year courses. AOA members are also available for tutoring at no cost.
Resources for Year Two
We provide a wide network of support to our second-year students.
Alpha Omega Alpha Honor Society
The Alpha Omega Alpha Honor Society provides tips for studying, books to purchase and other resources for second-year students, as well as a comprehensive guide to studying for Step 2. In addition, AOA members serve as tutors free of charge. AOA students hold panels beginning during second-year orientation through which they provide study skills information and advice.
Third-year Hobart Amory Hare (Medicine Honor Society) members serve as mentors to second-year students during the Foundations of Clinical Medicine (FCM) course. The Hobart Amory Hare students hold review sessions prior to each FCM exam.
Student Affairs Deans
To individualize each student's medical school path, the deans hold a yearly one-on-one academic and career counseling meeting with every second-year student. Many students make several other visits throughout the year for advice and support. Our door is always open for all SKMC students.
OSACC Presentations
The OSACC deans provide multiple presentations during the year, which are helpful for students as they navigate the second-year curriculum. These include presentations before the FCM course, which provides students with tips on how to best approach the course and USMLE Step 1 preparation.
Resources for Years Three & Four
During Years 3 and 4 (the Clinical Clerkship years), students are exposed to inpatient and outpatient medicine. Year Three is the first opportunity you have to work full-time alongside both faculty and residents. As you begin your clerkships, we have many resources to help you transition to clinical medicine including class meetings, individual meetings with the OSACC deans, the Alpha Omega Alpha Honor Society, departmental meetings and faculty sub-specialty advisors.
Source: www.jefferson.edu
Share this Post