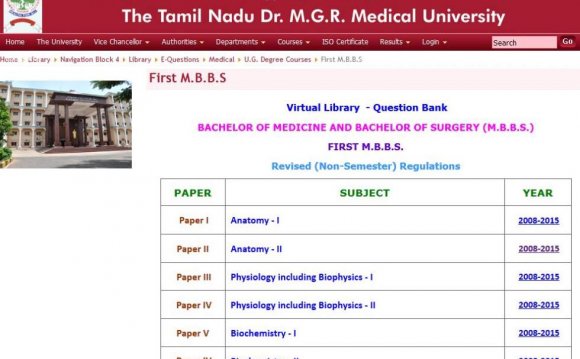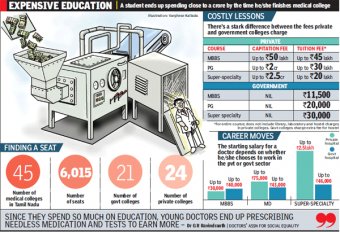 CHENNAI: Getting a medical degree can leave your finances in a critical condition — private medical universities and colleges in Tamil Nadu have raised their tuition fees for MBBS admissions this year. A student starting MBBS this year will have to pay an average of up to Rs 1crore — Rs 35 lakh to Rs 50 lakh as tuition fee and up to Rs 50 lakh in cash as capitation fee.
Sri Ramachandra Medical University, Chennai, has announced that its annual tuition fee for MBBS is Rs 9lakh per year and SRM University will charge Rs 7 lakh a year. In other colleges, the fee is between Rs 3 lakh and Rs 5 lakh. But this does not include charges for library, laboratory, mess or hostel.
"I have been told that I will have to pay at least Rs 50 lakh as tuition fee for the five years. There are other expenses such as fees for seminars and books, " said Ramesh Kumar, who secured 98.7% in Class 12. If he manages to get a seat in a government medical college, the tuition fee would be Rs 11, 500 a year but he said he's unlikely to get a seat there because of the 69% caste-based reservation system followed in Tamil Nadu.
"Most private colleges ask for Rs 40 lakh as capitation fee. I will be the first-generation doctor in my family, but I am not sure we can afford it, " he said. After doing some maths, his mother Kalyani R, a banker, asked him to opt for an engineering course which will cost them far less. The family will have to spend close to Rs 1 crore for an MBBS degree and Ramesh will start at a salary of Rs 20, 000 to Rs 30, 000 in a private hospital.
Every year, as per a Supreme Court order, a committee appointed by the state government reviews the tuition fee charged by private colleges affiliated to the
state medical university
. Committee members say they can only review tuition fee and not other charges. Also, deemed universities are out of their purview.
In the last five years, tuition fee alone has increased by 25% in most private medical colleges. The rise is steeper in deemed universities. A former health secretary, on condition of anonymity, said letters were sent to the government urging it to bring deemed universities under the purview of the committee, but no action was taken.
Officials in the health department said they have not been able to control the rise in fee because the overheads for running a medical college are extremely high. Students' associations said high fee structure not only increases cost of healthcare, but leads to young doctors adopting unethical practices. Dr G R Ravindranth of Doctors' Association for Social Equality, said, "Young doctors end up prescribing needless medication and tests to earn more money, " he said.
Source: timesofindia.indiatimes.com
RELATED VIDEO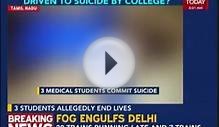 3 Medical Students Commit Suicide In Tamil Nadu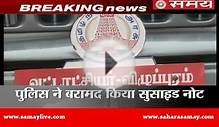 Three girls commit suicide in Tamil Nadu, blaming medical ...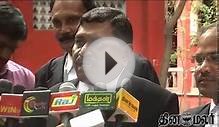 Ready to take over troubled DD Medical College: Tamil Nadu ...
Share this Post