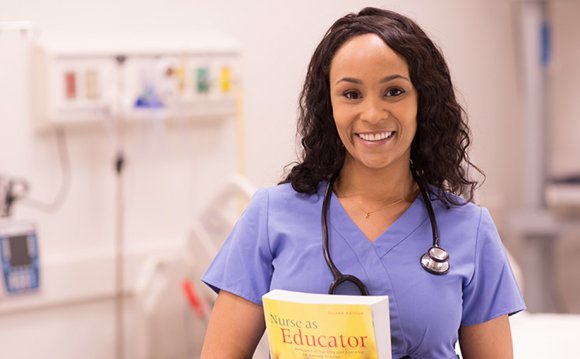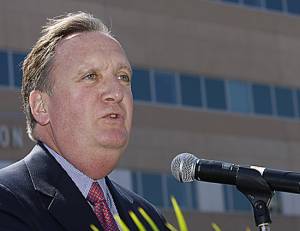 John P. Ferguson received a severance package of more than $5 million when he was forced out as president of Hackensack University Medical Center last year, bringing his total compensation for 2009 to $7.7 million, according to recent federal tax filings.
His senior vice president for operations, Doreen Santora, received $2.6 million — including more than $1.5 million in severance — when she left in the executive reshuffling that followed, the documents show.
In all, seven top executives at the non-profit hospital each received more than $1 million in total compensation in 2009, up from five the year before.
The compensation packages came in a year in which tax filings show the 775-bed medical center employed 317 fewer staff and Moody's Investors Service downgraded its credit rating to Baa1, leading to higher interest payments when new debt is issued. Two law firms also recommended a top-to-bottom overhaul of governance, including compensation practices, after the federal conviction of a state senator who was a paid consultant to the hospital.
That overhaul was prompted in part by the fact that only a handful of board members were aware of the millions of dollars in pay and perks that had been handed out to executives over the last few years. Several employees saw their overall compensation double or triple.
Board members expressed "sticker shock" when they first learned of the compensation numbers at a fall 2009 meeting, said J. Fletcher Creamer Jr., who completed his term as chairman of the board of governors in March.
"We went through every single executive" whose salaries must be disclosed on the IRS form for non-profit institutions, Creamer said in an interview earlier this year. "It's the first time they actually saw it. … We always made the numbers available if they wanted to come see it, but not everyone looked."
Now, under bylaws adopted this year, Hackensack's parent board must be told the compensation of top executives — and then vote on it.
"They're going to have to vote on it and approve it, which is a significant change, " said Thomas Flynn, the hospital's chief compliance officer.
Creamer and Robert C. Garrett, Ferguson's successor, said the changes put the medical center at the forefront of hospital governance. "We've raised the bar, " Garrett said.
Tax exemptions
In the last two decades, Hackensack University Medical Center has grown from a community hospital into the state's busiest, with nationally known specialists in cancer care, stem cell and organ transplantation, pediatrics and trauma, among other fields. It has been ranked one of the nation's top 50 hospitals for four years by an independent rating service using Medicare data.
But its executive compensation raises questions, some experts say.
"They are spending taxpayer money, " said James Abruzzo, co-director of the Institute for Ethical Leadership at Rutgers Business School and a compensation consultant to non-profit organizations. "The institution has a tax exemption, which means everyone else's taxes are higher."
Hackensack receives at least $480 million a year in public funds, and millions more in donations and tax exemptions. Forty percent of its $1.2 billion in revenue comes from taxpayers in the form of reimbursement for Medicare, Medicaid and charity-care patients. In addition, the hospital is exempt from sales, income and property taxes — the equivalent of a government subsidy.
Executive pay in the health industry also contributes to the nation's high health care costs and the rising insurance premiums and copayments charged to patients.
"There is some ethical duty to think hard about how a large salaries-and-benefits package and severance package is going to look, at the end of the day, to taxpayers who support the institution and give it certain tax privileges to serve the community, " said Arthur L. Caplan, founder and director of the Center for Bioethics at the University of Pennsylvania.
"Those who try to manage [non-profits] and who serve on their boards are held to a different standard of pay and compensation, " Caplan said, "than what the public associates with the head of Google, or a movie star, or a sports figure."
Compensation jumped
Ferguson's 2009 payout after 23 years as president came after his compensation more than doubled between 2006 and 2008, according to the tax filings. By comparison, hospital chief executives around the country averaged increases of less than 10 percent a year in 2007 and 2008, according to a major hospital consulting company, Sullivan, Cotter and Associates.
An independent compensation expert verified The Record's analysis of the hospital's tax filings, but cautioned that year-to-year comparisons were difficult because the IRS forms contained less detail prior to 2008, when the reporting rules changed.
In 2006, the tax filings show, Ferguson earned $1.1 million in compensation and $222, 000 in benefits and deferred compensation.
The next year, his total package came to $3.5 million, and included $2.8 million in compensation and $660, 000 in contributions to employee benefit plans and deferred compensation.
And in 2008, Ferguson's total was $3.4 million: a base salary of $1.2 million, $391, 000 in bonuses and incentives, $596, 000 in what is listed as "other reportable compensation, " $22, 000 in non-taxable benefits (such as health insurance) and $1.2 million in deferred compensation.
That was more than the compensation earned by the chief of Memorial Sloan-Kettering Cancer Center, one of the world's top cancer research and treatment centers, whose budget was more than a billion dollars larger than Hackensack's, records show.
Ferguson is now CEO and chairman of the board of Blue Horizon International, a company founded by Hackensack orthopedic surgeon Brian Mehling to manage and develop hospitals in Dubai and other Arab nations as well as China. Santora is listed as the chief operating officer of Blue Horizon.
Neither Ferguson nor Santora responded to requests for comment.
"We cannot comment on the details of any payments made to former or current executives, " Nancy Radwin, a hospital spokeswoman, said in a prepared statement Tuesday.
Pay and perks
The IRS tax filings provide some details of the pay and other perks for Hackensack's top executives:
* The hospital provided first-class or charter travel, companion fares, discretionary spending accounts and personal services such as a chauffeur to certain executives. The records do not identify the recipients, except for the companion travel, which was attributed to Ferguson and two board members.
* Garrett, who was chief operating officer until May 2009, received more than any hospital president in Bergen or Passaic County while he was still second-in-command. His 66 percent growth in total compensation from 2006 to 2008 resulted in a package totaling $1.7 million, just shy of the $1.9 million average for the presidents of 16 New York-area hospitals that Hackensack considered its peers. Last year, when he was named CEO after a few months as acting CEO, he received $2 million.
Source: www.northjersey.com
Share this Post