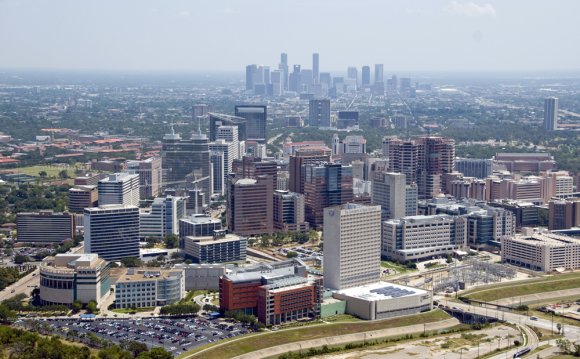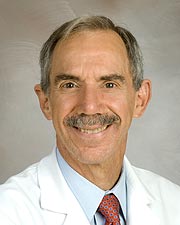 The clinical facilities available at the University of Texas Medical School at Houston and affiliated hospitals are among the finest in the world. The Internal Medicine residency program here is committed to excellence in education. We train our House Staff to attain their highest level of potential and to acquire the tools needed to continue learning and growing in the field of Medicine long after graduation.
We offer a categorical three-year program in Internal Medicine, a one-year Preliminary program, and a four-year Medicine/Pediatrics training program. Additionally, the Clinical Investigator Pathway is an optional track where residency training is combined with additional years of formal research directed by a research supervisor. We are committed to a tailored training experience. The House Staff directors and the residents collaborate to plan a curriculum for each House Staff member with attention to individual career goals. This curriculum is based on guidelines by the Accreditation Council for Graduate Medical Education, which include rotations in the Medical Intensive Care Unit, Emergency Room, general medicine hospital ward services, subspecialty consultations services, continuity clinics, and ambulatory clinic rotations. Upon this foundation, there are elective months where residents create rotations that are tailored to their interests.
One of the best features of the Internal Medicine residency program here at the University of Texas in Houston is the diversity of clinical exposure. Our House Staff rotate at 4 different hospitals: Memorial Hermann Hospital, Lyndon B. Johnson General Hospital, Michael E. DeBakey Veterans Affairs Hospital, and MD Anderson Cancer Center. This combination allows for a diverse clinical experience with exposure to private practice, Harris county, and mixed patient populations.
Daily didactic sessions in the form of Morning Report and Noon Conference, procedures workshops in our state of the art Surgical Skills Center, standardized patient evaluations, and yearly In Service Exam all serve to further enhance the training experience.
A carefully planned structure of rotation months, conferences and faculty committed to teaching, show our commitment to the House Staff. We expect interest and dedication to patient care from the House Staff and we strive to inspire this quality in them. In such an environment, every dedicated and interested House Staff member can attain his/her highest level of potential and acquire the tools needed to continue growing in Medicine for the rest of his/her career.
Upon completion of the Internal Medicine Residency Program, our residents go on to succeed in a variety of venues: subspecialty fellowships, research, private practice, academics, corporate medicine, and health maintenance organization practices, just to name a few. The resources within the Texas Medical Center's forty-one institutions, The University of Texas Health Science Center, the Medical School, and the Department of Internal Medicine itself, provide outstanding clinical facilities, learning opportunities and access to clinical and research scientists that are unmatched.
We hope that you seriously consider the Internal Medicine Program here at the University of Texas in Houston and look forward to meeting you on interview day!
Traffic stats
Source: med.uth.edu
RELATED VIDEO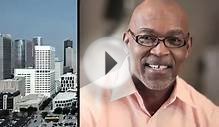 University of Texas at Houston Police Department ...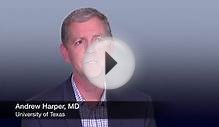 Andrew Harper, MD SMDEP University of Texas at Houston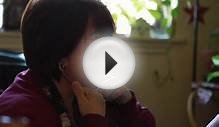 University of Texas School of Medicine
Share this Post