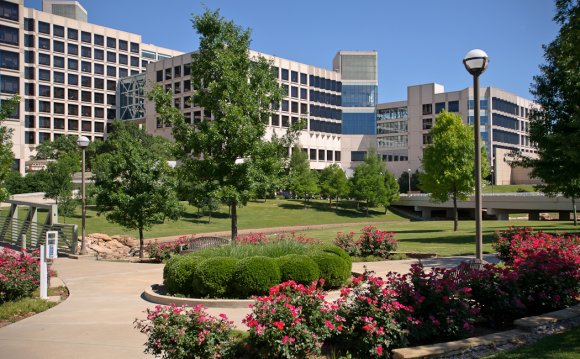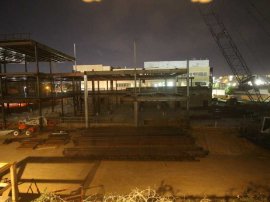 Watch live! New Radiation Oncology center under construction
A live web cam has been added to the construction site of UT Southwestern's new $66 million Radiation Oncology treatment facility. Follow the link to view our progress. Watch Live
Jan. 12, 2016
UT Southwestern Medical Center researchers have been awarded $3.6 million in NASA funds to study how space radiation would affect the cancer risk of astronauts taking part in deep space missions to Mars.
Dec. 29, 2015
The results of a national trial evaluating stereotactic ablative radiotherapy (SABR) in lung cancer patients too frail to receive surgery were so positive that physicians have opened a multi-institutional trial to directly compare surgery vs. SABR in operable patients.
Dec. 15, 2015

Dr. Robert Timmerman, Professor and Medical Director of Radiation Oncology, explains why treating cancer with a combination of stereotactic radiation and immunotherapy drugs is of increasing interest to researchers, in the wake of former president Jimmy Carter's cancer cure.
Dec. 8, 2015
Investigators in the Department of Radiation Oncology were awarded close to $2.7 million in the latest round of funding from the Cancer Prevention and Research Institute of Texas (CPRIT) to study and treat childhood cancer.
Oct. 7, 2015
UT Southwestern Medical Center researchers have developed a classification for cancers caused by KRAS, the most frequently mutated gene in cancer, that could eventually help oncologists choose more effective, customized cancer therapies.
Source: www.utsouthwestern.edu
RELATED VIDEO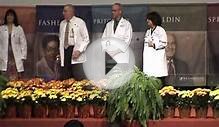 KEERTHAN RECEIVING WHITE COAT FROM UT SOUTHWESTERN MEDICAL ...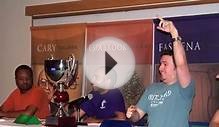 The Colleges of UT Southwestern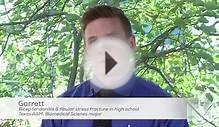 Sports Medicine Interns - Texas Scottish Rite Hospital
Share this Post