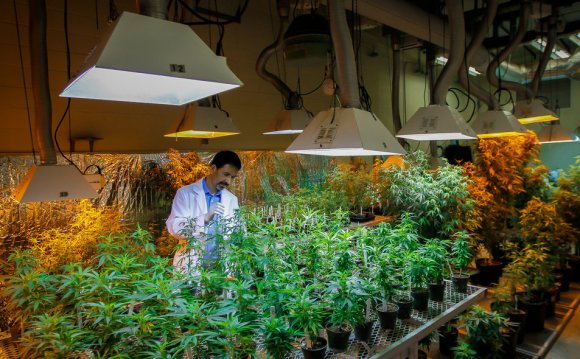 When Andre Maestas decided he wanted to sit down in the street — the sort of random, possibly dangerous thing college students do sometimes — he didn't think it would lead to his current legal conflagration. He says he was taking a cigarette break from a movie night with a friend on Arizona State University's main campus in Tempe when his troubles first started.
"I was in the process of standing back up to go back into the dorm to finish watching the movie we were watching, " he said about the night in March 2014, "and as I was getting back up, that's when the cop's lights went on and he came out and started yelling at me."
The officer searched his wallet, saw that he had a medical marijuana card, and arrested Maestas for blocking the road. The freshman later admitted he had a small weed stash in his dorm room, which turned out to be roughly half a gram.
Medical marijuana is legal in Arizona with the approval of a physician. And while a physician had approved Maestas' use of medical marijuana for chronic back pain, it's illegal to bring marijuana of any kind — medical use or not — onto the campus Arizona State University.
Now Maestas faces a possible felony conviction for possession. He's fighting his case, but if he's found guilty, he could lose his financial aid and possibly be expelled from the university.
"I feel that a medical marijuana program is supposed to provide protections for patients, " he said. "Crossing a line to seek higher education and getting onto a campus...should not automatically result in someone being convicted of a felony."
Andre Maestas, on left, with Maya Tatum and Sarah Saucedo at the Arizona State University Tempe Campus table for the student organization ASU Students for Sensible Drug Policy. (Photo via Andre Maestas)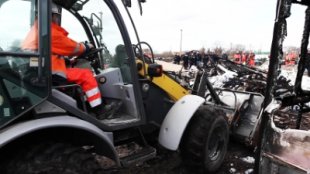 Medical marijuana is legal in 23 states and the District of Columbia but institutions of higher education ban the use of medical marijuana on campus. A student can bring any other prescription drug onto campus — Valium, Xanax, Adderall — so long as it is prescribed. But medical marijuana is different.
"At least to our knowledge, there's not a single campus where any use of marijuana — medical or otherwise — is permissible under any circumstance, " said Betty Aldworth, the executive director of Students for Sensible Drug Policy, which fights to reform drug laws.
The medical marijuana ban on campuses is largely due to the fact that federal grants and other federal funding requires that universities and colleges abide by federal controlled substances laws.
"Federal grants are subject to university compliance with the Drug Free Communities and Schools Act, and the Drug Free Workplace Act, " reads Massachusetts' Tufts University medical marijuana policy. "The university is also subject to the Controlled Substances Act. This prohibits the university from allowing any form of marijuana use on campus."
'I feel that a medical marijuana program is supposed to provide protections for patients. Crossing a line to seek higher education and getting onto a campus… should not automatically result in someone being convicted of a felony.'
Mark Johnson, an Arizona State University spokesperson, said the university's policies are rooted in the same rules.
"Marijuana on campus is prohibited by state law and by federal laws, including several that specifically apply to institutions of higher learning, " Johnson said.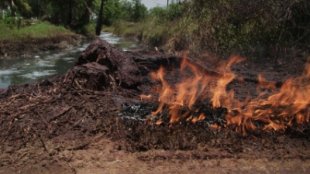 The university ban even holds in Colorado, where cannabis consumption is legal for anyone over the age of 21. At the University of Colorado Boulder, school officials don't allow medical marijuana on campus. Instead, they will help you find alternative housing in the surrounding area.
Students at Boulder caught with weed are dealt with on a case-by-case basis and the university doesn't always involve law enforcement, according to a spokesperson. The more laid-back approach isn't enough to protect patient rights, according to Kara Janowsky, a 23-year-old psychology major who just graduated from the school this May. She lived off campus and never risked bringing pot to class, even though she has a valid medical card.
"I just wish the school was a little more willing to stand up for students who are in need, " she said.
For some students, the ban on medical marijuana is just an inconvenience. They can live in an apartment off campus and consume their cannabis before they go to class each day.
Levi Gourdie isn't so lucky. The 21-year-old history major was diagnosed with Crohn's disease a decade ago and has since struggled with the illness, which inflames the lining of the digestive tract and can lead to severe diarrhea, abdominal pain and nausea.
He studied at Butler University in Indiana until December 2014, when he stopped his classes as the symptoms became worse. "My Crohn's has just been out of control, " he said.
Over the years, he has tried an array of prescription drugs to combat the disease, with mixed results. He uses steroids from time to time to control the inflammation. They can help, but they also have some uncomfortable side effects, like mood swings and swelling in his face.
He's also used a drug called Remicade, which he found effective but not sustainable.
"It can be risky to use long term, " he said. "It ate up my skin and I was getting staph infections because my skin was so destroyed."
He stumbled upon marijuana as a possible treatment during his sophomore year. He was smoking pot for fun when he realized it brought him relief.
"That's when I started to find that it did help my Crohn's and it wasn't just about getting high, " he said.
Watch the VICE News Documentary: "Peru's War on Drugs."
Topics: crime and drugs, americas, tempe, arizona, medical marijuana, arizona state university, pot, weed, university of colorado at boulder, tufts university, massachusetts, butler university, wayne state university, detroit, michigan
Source: news.vice.com
RELATED VIDEO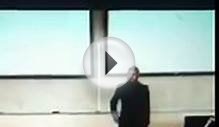 Medical Marijuana Presentation - University of Nebraska at ...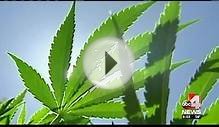 Medical Marijuana debate comes to Weber State University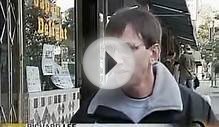 Medical Marijuana - Oaksterdam University
Share this Post