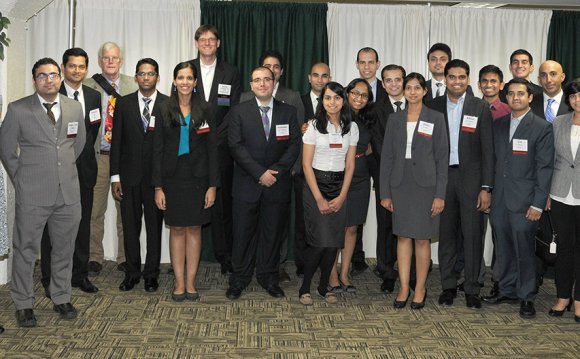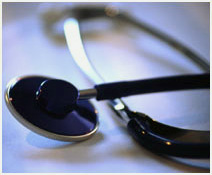 Welcome
The mission of the Nassau University Medical Center's Internal Medicine Residency Program is to train the future leaders of internal medicine and its subspecialties in a superior academic environment of diverse clinical and research opportunities. We invite you to join our team of faculty, house staff, and healthcare professionals, who are dedicated to providing an optimal teaching environment while delivering top-notch, compassionate care to a diverse group of patients. With these opportunities you will be well-prepared for a myriad of careers whether you decide on academic medicine or a clinical practice. Furthermore, the training exposes you to all of the subspecialties and prepares you for highly competitive academic fellowships if that is the path you choose.
Faculty members provide a vibrant environment where cross-fertilization of ideas is the norm, and they teach all of us to learn the mechanism of disease and thus become thoughtful investigators and practitioners. You also will learn a great deal from your colleagues in the residency since our house staff is made up of a highly select group of talented trainees. Additionally, our location affords you many opportunities for recreational activities. From culture and art to the nearby water and mountains, you will have all of the essential ingredients for a full life with friends, loved ones, patients, and colleagues.
We are delighted to introduce you to our residency training program. We are quite proud of our residents and believe that we can offer you an exciting, well-rounded and challenging experience that will serve you well in your future endeavors.
Paul Mustacchia MD, MBA, FACP
Chairman, Department of Medicine
Chief and Program Director, Division of Gastroenterology
Assistant Professor of Medicine, SUNY at Stony Brook
Prachi Anand, MD, FACP
Program Director, Internal Medicine
Chief of Rheumatology
Assistant Professor of Medicine, SUNY at Stony Brook
Associate Clinical Professor, NYCOM
Clinical Professor, American University of the Caribbean
Program Description
NuHealth has a long history of training medical residents. The challenging and comprehensive training program is dually accredited by the Accreditation Council of Graduate Medical Education (ACGME) and the American Osteopathic Association. The medical center is also a clinical campus of SUNY at Stony Brook and has major affiliation with the New York College of Osteopathic Medicine and the American University of the Caribbean. Students from these institutions rotate through the Department of Medicine and work on medical floors and in units under the supervision of medical residents and attendings. On the inpatient side, the "hospitalist" model is followed so that each medical team has only one attending physician on record. This allows for excellent continuity of care and comprehensive clinical experience for the medical residents. With over 10, 500 admissions to the Department of Medicine's assigned beds and lots of "hands on" opportunities, graduating residents are well-trained in all aspects of General Medicine.
THE 4 + 1 SYSTEM
Internal Medicine has incorporated the "4 +1 system". This enables non-conflicting inpatient and outpatient responsibilities. In this system, the year is divided into 10, five-week blocks; the first four weeks of every block are devoted to wards, electives or ICU/ER rotations. The last week of the block is assigned to ambulatory clinics (i.e., continuity clinics). Residents would NOT be going to outpatient clinics during their inpatient rotation and vice versa.
MEDICAL FLOORS/HOSPITAL MEDICINE
This division provides primary and general medical care on a consultative or ongoing basis. The division specializes in the diagnosis and management of complex internal medicine disorders, including acute and chronic multisystem disease. Treatment planning, coordination, and follow-up are provided. Medical Floor teams are organized by hospitalist teams, allowing improved communication and patient care. Each team consists of one resident and two interns and 1-2 medical students. In keeping with national guidelines and to maximize the learning environment, the goal is for each team to be responsible for a maximum of 20 patients. Integrated health care, often referred to as interdisciplinary health care, is an approach characterized by a high degree of collaboration and communication among health professionals. Interdisciplinary rounds run by senior residents under supervision of attendings are held daily on the floors.
Source: www.numc.edu
Share this Post