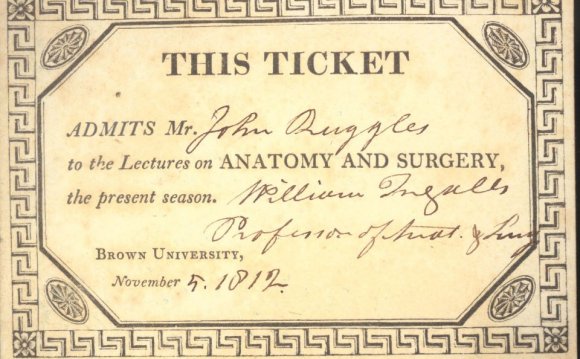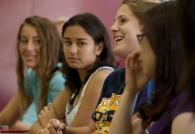 For approximately 50 strongly motivated freshmen, the Program in Liberal Medical Education (PLME) offers a unique opportunity to combine undergraduate education and professional studies in medicine into an eight-year program.
The PLME is an application of the open curriculum concept that has been so successful at the undergraduate level at Brown. It encourages students of medicine to pursue their varied interests ( in humanities, social sciences, or natural sciences) in depth even as they prepare for careers as physicians or medical scholars.
The Program
As undergraduates, PLME students may choose to work toward an AB or ScB degree in the sciences, or toward an AB in the humanities, social sciences or behavioral sciences. PLME students may choose any one of the nearly 100 departmental and interdepartmental concentration programs offered at the university.
Undergraduate years
The undergraduate experience is designed to best prepare students for the last four years of the program, which constitute the Medical School years and culminate in the MD degree.
During the undergraduate portion of the program, the summer period is free but may be used for independent study, elective coursework, or laboratory research. During the Medical School years, students may pursue, in parallel with the MD degree, an advanced degree in their area of interest (e.g., MPH, MD/PhD) or other professional development such as a Scholarly Concentration (See Advanced Scholarship).
The expected duration of the PLME is eight years. However, students may choose to take advantage of the Flex Plan and extend their program by one or two years. The Flex Plan offers undergraduates the option to defer their entry to the Medical School while they pursue opportunities in other fields such as education, research, public service, government, health care, and business.
Source: www.brown.edu
RELATED VIDEO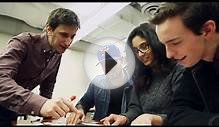 General Arts and Science Program - George Brown College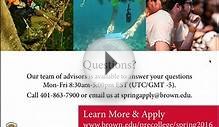 Brown Pre-College Spring 2016 Programs Webinar, January 5 ...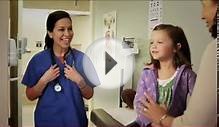 Medical Assistant Training at Sanford Brown - Turn One Day ...
Share this Post