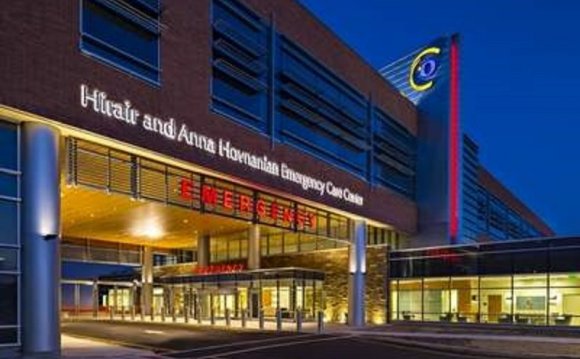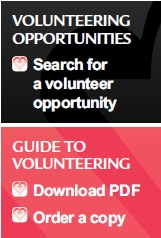 About Us
Mission
The Volunteer Center of Bergen County strengthens the community by connecting people through service and developing civic leaders.
Value Statement
WE VALUE...
PEOPLE and believe that through volunteer service people have the capacity to enrich their own lives and improve the quality of life in their communities.
DIVERSITY and recognize that all people have time and talents to share, and that communities are strengthened when people connect across their differences through volunteer service.
COLLABORATION and realize that we are at our best when we collaborate.
EXCELLENCE and commit to implementing innovative and effective strategies, holding ourselves accountable for results, and sharing our knowledge and best practices with others.
History
People helping people since 1966...
(Our current programs are in bold).
The Volunteer Center of Bergen County was founded in 1966 by the Junior League of Bergen County and a group of concerned residents who saw the need for a clearinghouse matching prospective volunteers with agencies that needed their help. This continues as a key service and is the primary concern of our Community Volunteer Services department.
From 1972-1982, and again from 2002-2013, the Center sponsored the Retired & Senior Volunteer Program (RSVP).
In 1977, the Chore Service was initiated with senior volunteer handymen/women providing minor household repairs for the elderly and/or disabled.
The next year, in collaboration with the Div. of Youth and Family Services, we took over management of Volunteers in Protective Services (VIPS), a program in which trained and caring adults help children who have suffered abuse, neglect or isolation. The programs' name was changed to Mentoring Youth in 2010. Both Chore and Mentoring Youth have provided service continually since the 1970s.
In the late 1970s, again in collaboration with the Junior League, we established DOVIA (Directors of Volunteers in Agencies), an educational and networking organization for volunteer directors. This group became DOVIA of Bergen and Passaic Counties in 1996.
In 1996 we launched the Bergen Bike Tour...
Source: bergenvolunteers.org
RELATED VIDEO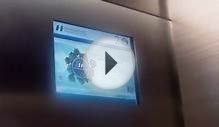 Otis elevators at John Theumer Cancer Center of Hackensack ...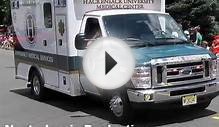 Hackensack UMC Ambulance & Paramedics/ALS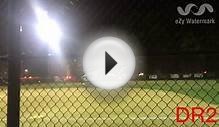 Hackensack University AirMed 1 Landing In Montclair NJ 6-19-14
Share this Post