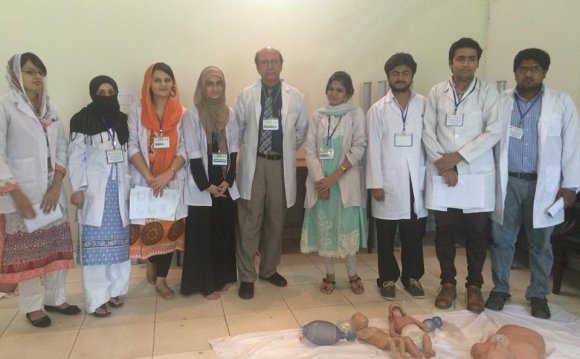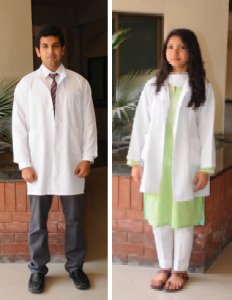 Code of Conduct
All students are advised to read the rules carefully and abide by these rules as envisaged in the prospectus, college notification and their modifications as and when issued. Violations of these rules tantamount to breach of college discipline. The case will be investigated by senior members of the staff and will be forwarded to the college Disciplinary Committee for further investigation and its recommendations will be forwarded to the Principal for further necessary action.
General Rules
a) The students must display their identification cards at all time while in the college premises and hospital.
b) All students must maintain the decorum of the college through decent and respectable behavior. Students are forbidden to sing, whistle, hoot, create noise, use abusive language, fight and indulge in any unseemly behavior or activity in the college premises at any time.
c) No student is allowed to loiter and move aimlessly in and around college premises or waste his/her time in college cafeteria extensively.
d) Students have to be present in time, at any specified activity of the college.
e) Student's notices/ messages will only be displayed on the notice board placed by the college authorities with the approval of the Principal.
Moral and Ethics
The students must essentially display the highest moral and ethical standards at the college, hospital and hostels with conduct par excellence.
College and Government Property
The care and safety of all the property used by students will be ensured by themselves by preventing any willful damage, loss or theft. All damages in any form caused by the students due to their negligence or deliberate act shall be repaired at the expense of the student/ students responsible for the negligence. Walls, fixtures, furniture, models, specimens, charts, skeletons bones, audiovisual teaching aids, notice boards etc. shall not be defaced, mutilated or damaged in any way or form.
Academic Performance
The performance records of internal and university examination of students are continuously monitored to judge their requisite suitability for continuation of medical education at the college. Unsatisfactory academic performance leads to appropriate action against the concerned individual.
Dress Code
The wearing of prescribed uniform has peculiar importance in medical profession and all the students must take pride in their identity. Any student found improperly dressed will be marked absent for the whole day. A habitual defaulter in this regard will be delt with appropriate disciplinary action.
Attendance
. As per requirements of UHS & PMDC, a minimum attendance of 75% is MANDATORY "individually" in each subject being taught in that year (in lectures / practicals / clinical sessions), in order to qualify for appearing in NUMS annual exams.
This will be strictly enforced.
. For leave or absence, the students must apply in writing and get it countersigned by all HODs before submitting at the Principal office. The reasons for his/her request should be clearly mentioned. In all cases, leave taken will be at the student's own risk as far as the percentage of the attendance is concerned; even the medical certificate will not condone for any deficiency in attendance.
Academic Performance Assessment
Attaining of 50% marks in class tests and send up examination is MANDATORY A student can be dropped from appearing in University Exam by the Principal on account of poor academic performance.
Class/ Ward Discipline
Teachers and students maintain a highly professional interaction in the academic sessions which is a very distinct feature of the college, and the same has to be continued at all times. Students must switch off their cell phones before they enter the lecture room, laboratory, library and wards. Punctuality regarding class/ ward timings and maintenance of proper discipline in the classrooms, practicals, demonstrations, tutorials and ward is mandatory.
Peaceful Environment
The maintenance of a safe and secure environment in the campus, hospital and hostels has immense importance in a professional institute. The college accords the highest priority to this vital aspect.
Correct Attitude & Behaviour
The students are completely facilitated to devote themselves in their professional studies and expected to shun unwanted societal trends. The possession and use of weapons and substances of abuse, keeping of objectionable materials and pets, smoking etc are totally forbidden in the campus, hospital and hostels.
Examination
. Text books, notes and cellular phones are not allowed in the examination hall.
. Any student coming 10 minutes after the start of the paper will not be allowed to take examination.
. UHS Professional Examination form will be processed only after the clearance from Accounts Department.
Use Of Unfair Means In College & University Examinations
Any student involved in using unfair means / impersonation will be liable for disciplinary action which may tantamount to expulsion / cessation of all academic activities as per rules of National University of Medical Sciences (NUMS) Rawalpindi.
Politics and Religion
. Political activities of all types are prohibited in the college and hostel premises. Involvement of the students in any sort of political, sectarian, ethnic and other such activities in campus, hospital and hostels is viewed with zero tolerance by the college administration. Undertaking to that effect will be obtained from the students and their parents.
Source: www.cmhlahore.edu.pk
RELATED VIDEO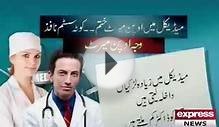 Admission in Medical College in Pakistan Open Merit System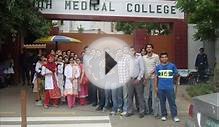 Top Medical college in Pakistan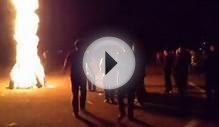 bonfire in allama iqbal medical college, lahore pakistan
Share this Post