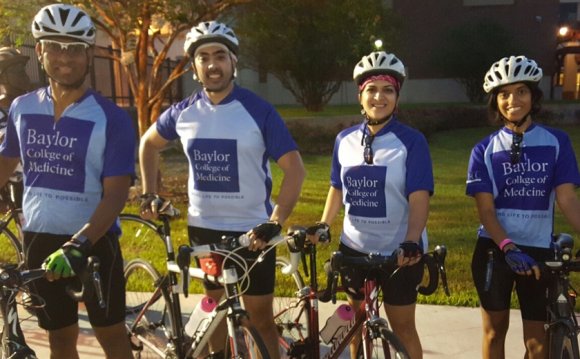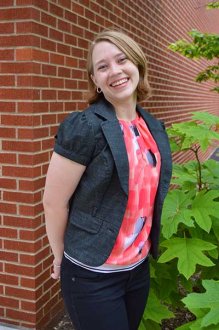 The Office of Career and Professional Development (CPD) awarded each of the following students $500 to help fund their unpaid summer internships. Find out more about our 2015 recipients:
Sarah Ballard
Carl R. Darnall Army Medical Center in Killeen, Texas
Sarah Ballard is a graduate student from The Woodlands, Texas. She is pursuing a Master's degree in Communication Sciences and Disorders. Sarah graduated with a Bachelor of Arts in Communication Sciences and Disorders from Baylor in May 2014. During her time in the undergraduate program, Sarah participated in the Baylor Choir, Sigma Phi Lambda, and the National Student Speech Language Hearing Association (NSSLHA).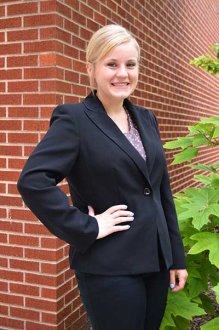 She currently works as a graduate assistant in the Communication Sciences and Disorders department and will begin her internship at the Carl R. Darnall Army Medical Center in Killeen, Texas, where she will work with a variety of patients serving in the United States military. Sarah is excited and eager to intern with the Medical Center, looks forward to the opportunity to grow as a Speech-Language Pathologist, and hopes to make a positive difference in the lives of the soldiers.
Courtney Clark
American Cancer Society and The Dwyer Group in Waco, Texas
Courtney Clark is a senior from Las Vegas, Nevada. She is pursuing a degree in public relations with a minor in business administration. While at Baylor, she has served in various roles on the executive board of the Baylor Women's Lacrosse Team: Vice President, President and Online Content Manager. Last summer, Courtney strengthened her journalism and photography skills as she studied abroad with the Baylor in Florence program. This summer, she will intern with the American Cancer Society in Waco, Texas as an event-planning co-op, and as a marketing intern with The Dwyer Group. Courtney looks forward to utilizing her public relations skills and learning from professionals in the non-profit and corporate sectors.
Annie Kronlokken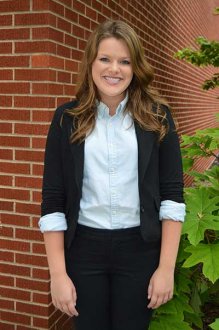 Vapor International in Sylacauga, Alabama and Kenya
Annie Kronlokken is a sophomore from Eden Prairie, Minnesota. She is pursuing a Bachelor of Business Administration through the Baylor Business Fellows Program, plus, she majors in economics and French, and minors in Spanish and math. Annie is heavily involved in on- and off-campus activities. On campus, Annie serves as a ministry leader with Cru and a member of Chi Omega. Off campus, she volunteers as a youth ministry leader at Harris Creek Baptist Church and teaches English to Spanish-speaking adults through ESL Urban Missions. Annie is passionate about poverty relief. This summer, she will intern with the non-profit ministry, Vapor International. As part of her internship, Annie will help coordinate humanitarian aid, write and translate operation manuals, and travel to Kenya. She believes this internship will help her find her niche within a non-profit career.
Julio Pineda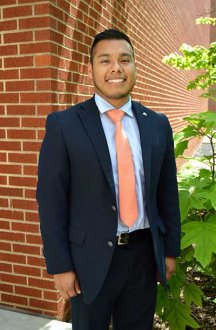 FC Dallas in Frisco, Texas
Julio Pineda is a senior from Dallas, Texas. He is double majoring in Management Information Systems and Sports Sponsorship and Sales. Julio is a first generation college student and attributes his successes to the support of his family. He is a member of the Hispanic Families in Transition program, which helps Hispanic families in Waco transition to the American way of life. Julio is also a member of the Baylor Ambassadors program and represents the university as a lobbyist in state and national capitols to help provide more grants for Baylor students. While at Baylor, Julio has worked as a tutor in Waco ISD and also completed two prior internships, one with the Elias Sports Agency where he was a part of the agency's most successful draft process, and the other with the Fort Worth Vaqueros Fútbol Club, the inaugural team in the National Premier Soccer League. This summer, Julio will fulfill his dream of working with the Hoops when he interns in the Sponsorship department of FC Dallas in Frisco, Texas. He will graduate in May 2016, and hopes to work as a consultant in the sports industry or in the IT industry.
Simon Sheaff
Senator Chuck Grassley in Washington, D.C.
Simon Sheaff is a sophomore from Des Moines, Iowa. He is pursuing a double major in political science and economics. Simon is a member of the prestigious Glen R. Capp Debate Forum at Baylor, where he competes with schools across the country in matters of public policy. Previously, Simon interned for the country's largest wealth management and consulting firm, Public Financial Management, where he provided research, analysis, and suggestions that contributed to the redesign of Oregon's Workforce Investment System. He has also interned at Weinhardt and Logan, a law firm based in Des Moines, where he led research efforts that directly led to the indictment of a State Senator on ethics charges. Simon is ecstatic to work with Senator Grassley this summer in Washington, D.C. He hopes to use this experience in his future career goals, which includes working in government for the people of Iowa.
Source: www.baylor.edu
RELATED VIDEO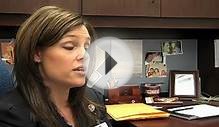 I found my career in University Circle.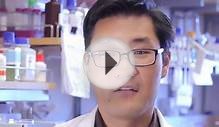 Searching For A Career? Explore Medical Research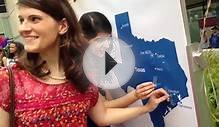 Match Day 2015 at Baylor College of Medicine
Share this Post