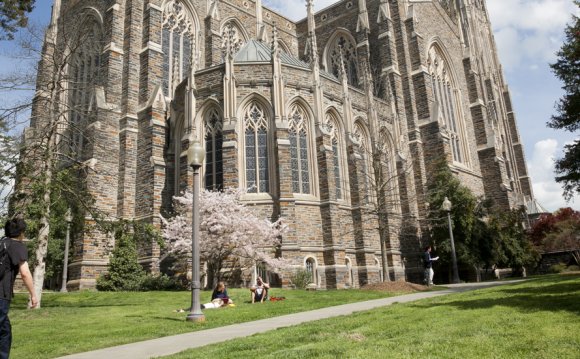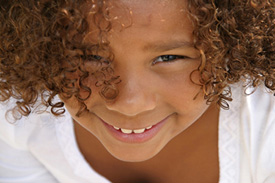 At Duke Children's Hospital, we recognize that visitation plays an important role in a patient's healing and recovery. We welcome the comforting presence and support of parents, family and friends during a child's hospitalization, and we encourage parents/guardians to spend as much time as possible with their hospitalized child.
Family and friends generally will be able to visit at any time during their loved one's hospital stay (24 hours a day, 7 days a week). Visitors should call 888-ASK-DUKE or 888-275-3853 or come to the information desk in the main lobby of the Duke University Hospital to obtain the patient's room and telephone numbers. If you are a patient and do not want this information released, please tell your nurse or someone on your child's health care team.
Some patient care areas (such as the Critical Care Units) may have visitation restrictions based on the time of day and the patient's treatment status.
Parents are responsible for the supervision of visiting siblings. Visiting children must always be accompanied by an adult. In the interest of patient safety and to allow for optimum care for your child, please limit the number of guests in your child's room. Family and visitor waiting areas are located on each patient floor. Please let your nurse know if you would prefer that guests not visit your child when you are not present.
Visitors who have colds or other infections should stay at home until they are well. As an infection control precaution, visiting children are not permitted into the Child and Adolescent Life playrooms.
Visiting in Critical Care Units
Advance planning is essential when visiting patients in the Critical Care Units. Please check with the nurse regarding limitations on the number of other visitors or the length of visits as they are determined on an individual basis.
When visiting a patient in the Critical Care Units, please do not bring food, fresh flowers or plants (silk flowers, pictures and cards are acceptable). Please remember that space for personal items is limited in the Critical Care Units.
Please respect the needs of others and maintain a calm and quiet atmosphere in the Critical Care Units.
Balloons
Mylar (metallic) balloons for patients are welcomed at Duke Children's Hospital. However, latex (rubber) balloons are not allowed anywhere in the hospital because such balloons are a choking hazard for young children and can cause allergic reactions for patients and staff.
Cell Phones
Cell phones and other wireless devices (PDAs, Blackberrys, etc.) cannot be used on patient floors or near any medical equipment. Please turn them off in restricted areas. However, they may be used by the elevator area on each patient floor, as well as in the main areas of the hospital. If in doubt, please inquire with hospital staff before using a cellular phone.
Smoke-Free Environment
The use of tobacco products will not be permitted inside or outside any Duke Medicine hospital campus, outpatient facility, physicians or administrative offices, or medical and nursing schools. By providing a tobacco-free environment for our patients, visitors, physicians, and employees, we are doing our part to create and sustain a healthy community.
Alcohol and Drugs
Alcohol and illegal drugs are prohibited in the hospital and on the grounds. Patients, parents or other visitors who would like professional help for problems with alcohol or drug use may speak to a nurse, physician, or social worker. Weapons, including firearms and knives, are not allowed on hospital grounds.
Security
Since many people go into and out of the hospital at all hours, please leave valuables at home, including expensive clothing, electronic equipment, large sums of money, and valuable jewelry. For safety reasons, Duke Children's recommends that you do not walk alone outdoors at night. Please call Security if you need an escort.
Amenities
Everyone at Duke Children's Hospital understands that quality care involves more than cutting-edge medical treatment and world-renowned medical staff. It also involves supporting our patients, their families, and visitors with a wide variety of amenities to ensure that your visitation time here is as stress-free and comfortable as possible.
Visitor Parking Locations and Fees
Discount coupon books are available for purchase by patients and patient families at the Medical Center Gift Shops and at the Parking Office located off the hospital walkway adjacent to the Medical Center Bookstore and Key Shop. The booklets contain 10 coupons and cost $25.00.
Duke Children's Hospital and Health Center Parking
The parking structure for Duke University Hospital and Duke Children's Hospital and Health Center is located on Erwin Road directly across the street from Duke Children's Hospital (Parking Garage II). This parking structure has an underground walkway and shuttle service to the hospital. The shuttle terminal is located on the "RT" level of the Duke University Hospital parking deck. Also on the "RT" level is a well-lit, securely monitored underground walkway to the hospital.
A second parking deck (Parking Garage III) is available for Duke Children's and Duke University Hospital. This garage is attached to the North Pavilion Building off Fulton Road, about three blocks from the main Duke Hospital entrance.
Duke Clinic Parking
The parking structure (Parking Garage I) for Duke Clinic can be reached by turning onto Trent Drive from Erwin Road.
Source: www.dukechildrens.org
RELATED VIDEO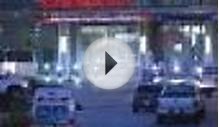 Today: Potential Ebola Patient Being Treated at Duke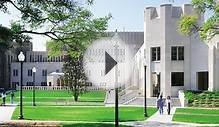 Duke Spine Center | Durham, NC | Duke Medicine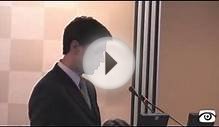 Duke Eye Center patient with LASIK injuries at FDA hearing
Share this Post