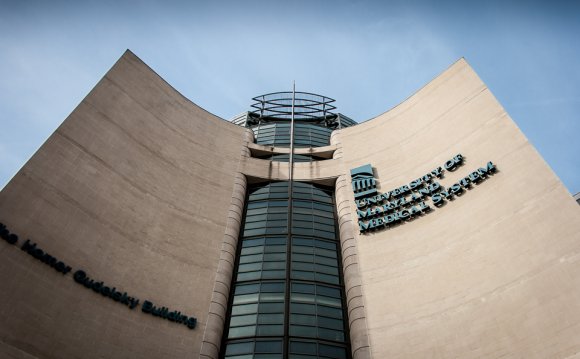 Saint Agnes and UMMS to Collaborate on Clinical Integration to Create Enhanced, Cost Effective Patient Experience
Baltimore, Md. – University of Maryland Medical System (UMMS) and Saint Agnes Healthcare announced today that the two organizations have developed a formal affiliation to share resources and create a regional, clinically integrated system of care to improve the health of the communities they serve.
The two organizations developed three goals for their partnership: To improve the overall health of West Baltimore residents, strengthen clinical programs without increasing or duplicating costs, and better allocate resources. As part of this collaborative partnership, the two health systems aim to create an enhanced, cost effective patient experience.
"This is a forward-thinking approach that will allow us to remove duplicative costs and investments, improve the delivery of healthcare and the health of our community, " says Bonnie Phipps, Group Operating Executive, SVP, Ascension Health. "Ascension has a strong commitment to being a valued and trusted asset to the communities and patients we serve. Finding partners with similar values will help us achieve our broader vision of providing the right care throughout a patient's lifetime. Working in affiliation with UMMS was a natural fit based on our long standing relationship and our aligned values as it relates to clinical care."
Phipps also commented that, as a member of Ascension, the nation's largest Catholic and not-for-profit healthcare system, finding a partner who could help preserve and strengthen Saint Agnes' Catholic identity was critical. UMMS' proven experience in Catholic healthcare, through their acquisition of University of Maryland St. Joseph Medical Center in 2012, was valuable to Saint Agnes in staying true to its mission and core values.
"We look forward to collaborating with Saint Agnes Healthcare on implementing population health management initiatives aimed at improving the health of residents of West Baltimore, " says Robert A. Chrencik, President and CEO of UMMS. "This is an example of how our health system and our academic medical center, the University of Maryland Medical Center, are forging new partnerships with healthcare providers while keeping focused on our top priority – providing high quality, high value healthcare to our communities throughout the state."
UMMS and Saint Agnes identified key areas of focus that will guide the affiliation, including greater clinical integration to improve the quality and financial performance of both organizations; population health management; community-based partnerships to address social determinants of health; physician enterprise and ambulatory services development; graduate medical education and clinical workforce education and information technology integration. An Advisory Council of equal representation from the two organizations will be established to agree on areas of focus.
About University of Maryland Medical System
The University of Maryland Medical System (UMMS) currently includes 12 health systems and hospitals across Maryland including the University of Maryland Baltimore Washington Medical Center; University of Maryland Charles Regional Medical Center; University of Maryland Medical Center; University of Maryland Medical Center Midtown Campus; University of Maryland Rehabilitation & Orthopaedic Institute; University of Maryland Shore Regional Health; University of Maryland St. Joseph Medical Center; and University of Maryland Upper Chesapeake Health System, as well as the freestanding University of Maryland Shore Emergency Center at Queenstown and the University of Maryland Shore Nursing & Rehabilitation Center in Chestertown. UMMS also operates University of Maryland Medical System Health Plans, a wholly-owned company offering insurance programs for Medicare and Medicaid beneficiaries, and operates Mt. Washington Pediatric Hospital as a joint venture with Johns Hopkins.
About Saint Agnes Healthcare
For more than 150 years, Saint Agnes Healthcare has been dedicated to the art of healing by providing exceptional care to the greater Baltimore area. Saint Agnes Healthcare offers a full range of services on the hospital campus as well as locations and offerings throughout the community. Saint Agnes encompasses Saint Agnes Hospital, a full-service teaching hospital and the first Catholic hospital in Baltimore founded by the Daughters of Charity in 1862; Saint Agnes Medical Group, an extensive network of primary care, pediatric and OB/GYN physicians and specialists in locations throughout Baltimore and Howard County; Seton Imaging Center, offering the most advanced and safe imaging techniques provided by a team of board-certified radiologists; Gibbons Commons, a 32-acre mixed-use community being developed to improve the overall well-being of the community by providing innovative housing solutions, recreational facilities, healthy food options, urban green space, and medical office and administrative space to southwest Baltimore; and Saint Agnes Foundation, a nonprofit organization dedicated to raising money to strategically support Saint Agnes. Saint Agnes Healthcare is a part of Ascension, the nation's largest Catholic and not-for-profit health system.
About Ascension
Ascension ( is a faith-based healthcare organization dedicated to transformation through innovation across the continuum of care. As the largest non-profit health system in the U.S. and the world's largest Catholic health system, Ascension is committed to delivering compassionate, personalized care to all with special attention to persons in poverty and struggling the most. In FY2015, Ascension provided nearly $2 billion in care of persons living in poverty and other community benefit programs. Approximately 150, 000 associates and 35, 000 aligned providers serve in 1, 900 sites of care – including 129 hospitals and more than 30 senior living facilities – in 24 states and the District of Columbia. In addition to healthcare delivery, Ascension subsidiaries provide a variety of services and solutions including physician practice management, venture capital investing, investment management, biomedical engineering, clinical care management, information services, risk management, and contracting through Ascension's own group purchasing organization.
Media Contacts
Source: www.stagnes.org
RELATED VIDEO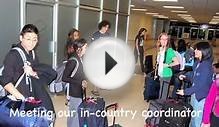 University of Maryland Global Medical Brigades Panama ...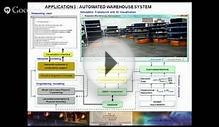 Systems Engineering Research at University of Maryland ...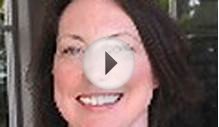 Suzanne Caccamese, M.D. | University of Maryland Medical ...
Share this Post