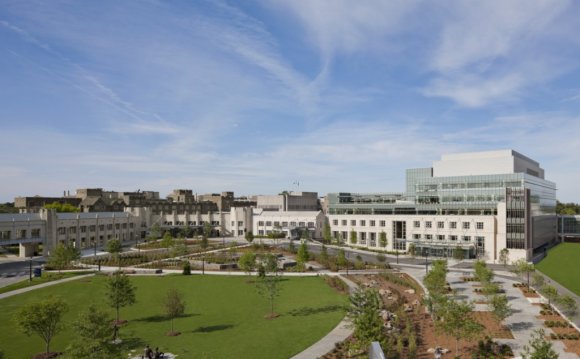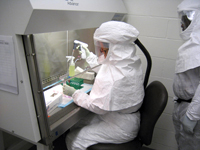 The Regional Biocontainment Laboratory (RBL) at Duke was built with funding from the National Institutes of Health (NIH) to support basic research necessary to develop drugs, diagnostics, and vaccines for emerging infections and biodefense, and to provide surge capacity in the event of a public health emergency. The RBL at Duke was the first of 13 NIH-funded RBLs to open. The RBL at Duke is located on the Duke University Medical Center research campus within the Global Health Research Building (GHRB). As part of the Duke Human Vaccine Institute, the RBL is a state-of-the-art laboratory designed to provide a safe environment for work with hazardous bacteria, fungi, and viruses.
The RBL at Duke was designed to:
Provide a safe environment for research with hazardous microbes
Meet or exceed federal guidelines for biosafety facilities
Maintain 100% redundancy in critical mechanical and electrical systems to assure reliable operation of containment laboratories
Promote interaction and collaboration among scientists
Preserve flexibility to adapt to future needs
The RBL participates in the National Institute of Allergy and Infectious Diseases (NIAID) Biodefense Network, and is prepared to support public health efforts in the event of a biodefense emergency. The NIAID Biodefense Network is comprised of Regional Centers of Excellence for Biodefense and Emerging Infectious Diseases (RCE), as well as National and Regional Biocontainment Laboratories. The RBL contains two Core facilities serving the Southeast Regional Center of Excellence for Emerging Infections and Biodefense (SERCEB). These include the SERCEB BSL3 Aerobiology and Animal Models Core and the SERCEB BSL3 Flow, Biomarkers, and Imaging Core.
Source: dhvi.duke.edu
RELATED VIDEO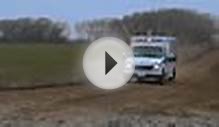 House of Healing - Bikur Cholim Society at Duke University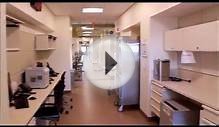 Duke Medicine Cancer Center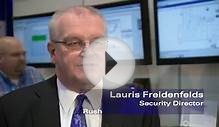 Rush University Medical Center Implements C CURE 9000 and ...
Share this Post