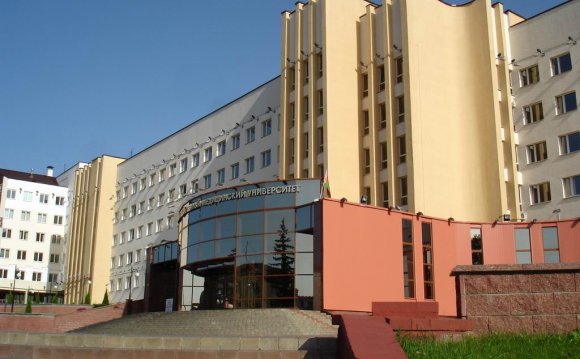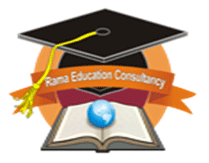 Note: to attention of applicants and their parents!
Vitebsk State Medical University pays your special attention that the companies mentioned below are official representatives of the University and have signed advertising and recruiting contracts.
Companies which don't have contracts with VSMU have no right to advertise the University and recruit students for VSMU.
"PATHE Study Medicine"
"PATHE Study Medicine" is a division of American Education Center Limited (AECL) Sri Lanka's leader in international education (www.ancedu.com).
PATHE Study Medicine is the official representative of VSMU in Socialist democratic republic of Sri Lanka, Republic of Maldives, Mauritius and Singapore.
VSMU (Vitebsk State Order of Peoples' Friendship Medical University) has appointed PATHE Study Medicine as its the official representative to advice, recruit and to conduct negotiations, organizational and advertising activities in correspondence with the interests of VSMU in the above-mentioned countries.
"Rama Education Consultancy"
STUDY IN BELARUS
RAMA EDUCATION CONSULTANCY
Educational Institution "Vitebsk State Medical University" (VSMU) concludes the communal treaty with the organization "Rama Education Consultancy Pvt .Ltd" to be an official representative of the university and advertise it abroad.
Rama Education Consultancy Pvt .Ltd" has been efficaciously functioning in the sphere of educational services of Belarus for 20 years, consequently they are authorized to recruit overseas students.
Contact Person: Dr. Rama Sah
Contacts :
India: +597/ / /
Nepal:+9582/ /
Srilanka: +00/ 772217383/ 772370083
Belarus: +377/ /
This email address is being protected from spambots. You need JavaScript enabled to view it.
Medico Abroad
Medico Abroad - a reputed educational consultancy of India registered in the year 2002, certified with ISO 9001:2008 for international quality services, and a member of Consultancy Development Center (CDC), Ministry of Science & Technology, Govt. of India.
Associated with medical universities of Belarus since the year 2004 (one decade), and represents VSMU for selection and recruitment of top grade students from India.
Rich experience in counseling, admission camps, seminars, media presentations, education fairs etc., and bears the credibility of recruiting more than 2000 students in reputed foreign medical institutions.
Contact Person: V. Raja Ram,
Address: B-56, Journalists Colony, Jubilee Hills, Near Apollo Hospitals, Hyderabad - 500033, Telangana, India.
Contact Number: +017,
Website: www.medicoabroad.in
Email Id: This email address is being protected from spambots. You need JavaScript enabled to view it.,
"Guzye Investment Limited"
Guzye Investment Limited is the representative of Vitebsk State Medical University in African region.
Lanka Bel Medi Consultancy
Official representative of VSMU in Sri Lanka, India, Nepal, Canada, UK, Germany, African countries, the Republic of Maldives and the United Arab Emirates.
Source: www.vsmu.by
RELATED VIDEO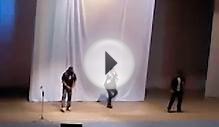 Belarussian State Medical University - @ Concert - Dance ...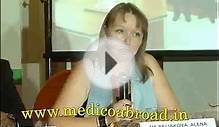 Ms. Alena Beliakova, Vice Dean of Vitebsk State Medical ...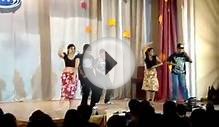 Vitebsk State Medical University CONCERT-
Share this Post